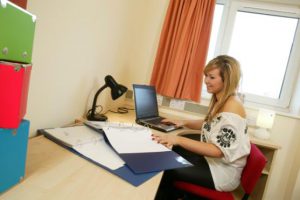 College life is perhaps one of the more memorable years of one's life and it can be yours too. College life is not all about independence and exploring what you want in life but also building a foundation for the future. It does not need to be extremely stiff. You can always balance your campus life even with all the academics. A right balance between academics, social life, and extracurricular should help you gain a very good experience including a way for you to determine what you really want in life.
Living on campus and experiencing student life at Virginia Commonwealth University is like no other. There are many activities, organizations, and events that students can participate in depending on their preferences and interests. You have a number of options when it comes to making the most out of your living the college dream and experiencing student life at Virginia Commonwealth University.
Student Organizations
There are more than 400 VCU student organizations that you can be involved with. Depending on your interests, you may find just the right group to work with and interact with throughout your college life. Regardless if you are up for some fraternity or sorority life, campus programming, political involvement, student government, religious activity, recreation, student media, community service, there are student organizations available for you to join. The joining process may vary but you have the option or the freedom to be part of anything you are interested in.
The good thing about the student organizations at VCU is that the students in these groups share similar goals and are accommodating of having other students join in their different pursuits. You can sign up for the kind of student organization you want.
Student Programming
As mentioned, nothing beats enhancing your college experience than participating in a multitude of programs and activities around the VCU campus. VCU along with the USC&A allow students to take part in many different fun and worthwhile events all throughout the year. You can look at the calendar of events and experience all the exciting activities lined up by the student body and the university. Just like how you can choose which student organization to join, you can also choose which events to participate into or watch.
Fraternity & Sorority Life
Being a part of a fraternity or sorority may be the thing can enhance the kind of college experience that you will be having. Fraternities and sororities are known for being one of the most prominent social niches in college. However, take note that it is not just about socials. There is also the right balance between being socially involved while pursuing the academic goals that you have. Plus, fraternities and sororities are also involved in a lot of community programs which you may find quite interesting.
Fraternity or sorority life is like no other. There is no similar life to it in college but it does not mean that it should be the only choice. Rather, you are still given the chance to explore your options when living the college life at VCU.
VUC offers a diverse combination of fraternities as well sororities catering to different and preferred values and personalities of individuals. Fraternities and sororities often work with a community-wide calendar that has activities planned out throughout the year. There are many types of activities including large chapter events and council meetings.
Leadership
VCU also provides just the right grounds for you to hone your leadership skills. The university and the student body host a range of programs helping students to explore leadership roles and their leadership capacities. Some programs you can participate into include: USC&A Student Organization Officer Training, Leadership and Service Awards, Leadership Series, and getting to know other prominent and influential leadership personalities.
Volunteer Opportunities and Break Point
You can also become a volunteer and take part in community service programs either individually or through groups. Break Point, on the other hand, is a games room located at the University Student Commons area allowing students to play pool, poker, board games a whole lot more. Students are also allowed to bring in their guests.
Housing
VCU offers housing assistance and assignments depending on the living arrangements of the student or your choice of living arrangement. You can find rental housing assistance, even a roommate locator to settle your living needs. Houses for sale and finding the right furniture are some just of the additional services that you can get from the housing assistance. You either have the choice to live inside or off site campus. Depending on your preferences, the right choice varies.
If you are looking for a good apartment off campus but still with the necessary on campus conveniences then Pine Court VCU Apartments may be the right choice for you. Pine Court buildings are easily located near the campus and offer some of the newer establishments or units in the area. Rent dues already include utilities so you can have a convenient payment scheme.  Pine Court Apartment offers best of both worlds in both VCU on campus living and VCU off campus living.
VCU offers off campus assistance as well so it should not be a problem being outside. From alternate transportation to cafes and food joints, you can easily spot them. You also have convenient access to activity or social venues just like you are wondering whether travel is a problem. Enjoy your college life at VCU with the right living accommodations. It shouldn't be hard to find the right living quarters if you know where to look.