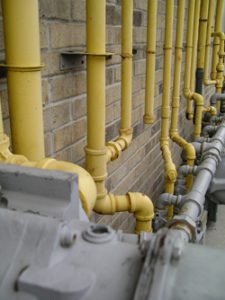 The Pine Court Apartments in the VCU area are geared towards excellence with the university student in mind. Pine Courts have many necessities and utilities included in all of their rooms. The utilities that are included feature everything a hard-working university student will need to survive in a vast urban sprawl, providing the necessary tools to conquer anything a luxurious or bohemian lifestyle demands. Living comfortably in the VCU area, no matter what your budget may be, is easy if you choose to stay in Pine Court Apartments. Pine Court Apartments are the premier VCU apartments with utilities included.
These utilities include everything a living human being needs to survive in our technologically-advanced society. Steady supply of electricity and fast wireless Internet, to the bare essentials like water, bathrooms facility, and sanitation are all covered with easy, all-in payments. Secure and safe rooms are also a feature of Pine Court Apartments in addition to the utilities included, along with ample parking spaces near VCU for university students who drive cars.
Utilities are Included at Pine Court Apartments!
Pine Court Apartments provide a convenient place of residence for students who attend VCU and even other nearby educational institutions. As one of the top 100 research universities in the United States, Virginia Commonwealth University can be a tough place for a student to study in, so a comfortable place to kick back and relax in can be a godsend.
Pine Court Apartments includes and features amenities that are needed to survive in this day and age:
A convenient location – Pine Court Apartments is situated walking distance from Virgina Commonwealth University, as well from many different restaurants and recreational venues. Emergency services like the VCU Community Police Office and the Richmond Fire Department are also nearby.
Secure parking areas – Students who own cars often complain about how parking is not ample enough at VCU to accommodate all of them. VCU Apartments has large and secure parking lots, providing a place for your valuable vehicles to stay safe as well.
 Multiple Suite Designs – Whether you prefer the lifestyle offered by a traditional dormitory room, or the privacy of a condominium, Pine Court Apartments provides comfort to any sensibility.
 Bathrooms for every room – Having to share a bathroom at a dorm can be a drag, especially in emergency situations. Your very own private bathroom is a standard at Pine Court Apartments.
Balcony views – Selected apartment units have balconies overlooking the beautiful scenery of Virginia. Out-of-state students who have always wanted to see the Virginia Moon at night may find this a particularly luxurious addition.
Accessible laundry facilities – Whether you haven't bathed in days to work on a thesis, or after a particularly messy night of partying, your clothes are going to need cleaning sooner or later. Laundry facilities are included on-site in all Pine Court buildings.
On-site maintenance crews – Should you have a leaky pipe or a broken wall socket, Pine Court Apartments' on-site maintenance team should have any faulty item in your apartment up-and-running in no time flat.
State-of-the-art security systems – University students are often a target for burglary and theft. With the amounts of money paid for tuition fees alone, students often have the additional worry about their dorms getting robbed. The security team and systems at Pine Court Apartments may help ease this worry.
Cable Television – Television can be a relaxing way to kill time, or serve as background noise for busier VCU students. Pine Court Apartments features cable television complete with 13 movie channels, including HBO.
High Speed Internet – The Internet is increasingly becoming a necessity in the digital age. Pine Court apartments provides high-speed wireless internet for all apartments.
Daily janitorial services – Keeping an apartment building clean is not only important for aesthetic reasons, but is also needed to ensure the health of tenant staying in Pine Courts. Janitorial services are carried out daily for the safety and health of the students.
More great Pine Court amenities
Parents who are also concerned about the safety and wellness of their children who attend VCU can sleep soundly at night. The general VCU area used to be known as a mildly unsafe area for students. In light of this concern, Pine Court Apartments strives to ensure concerned parents that safety is a top priority and the safety of their children who stay in Pine Court Apartments will be ensured at all times.
Large corporations often end up spreading quality thin, as their products and services reach a larger customer base, but not with Pine Court. Pine Court Apartments is a family-owned business that offers 24-hour management services, 7 days a week. Any concerns you may have about safety, utilities, or any late payments can be made no matter what time of day, night or year it is.
Concerns about payments are a worry of students most especially. Pine Court Apartments offers spacious rooms to students of VCU and other prospective residents for as low as $750. Prospective residents must also know that while there may be separate utility bills for other residential areas, Pine Court Apartments includes these fees in one rental check.
Online application forms are provided on the Pine Court Apartments web site. Filling out paperwork at a cold, sterile office may be something that can put off some prospective residents who have certain sensibilities, after all. The convenience and ease of online forms may fit the busy agendas of VCU students, too.
With all the features included in these all-in rental and accommodations packages, VCU students may feel right at home at Pine Court Apartments, as all utilities are included no matter which kind of room they may choose.