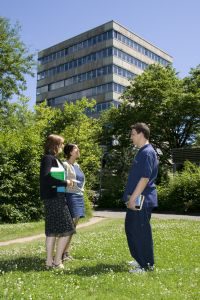 One major question incoming freshmen students at Virginia Commonwealth University ask is 'do I live in the dorm or live in an off-campus freshmen housing at VCU?' While it is commonly perceived that living in the dorm is cheaper, more convenient, and easier overall, think again. Here are no-nonsense reasons why apartments near VCU are clearly the best choice when it comes to freshmen housing at VCU.
Pricing
As stated above, living in off-campus freshmen housing at VCU is actually cheaper compared to living in a dorm. This is great news for students on a strict budget, or for those who just want some money saved up to be used for other necessities. Some freshmen housing at VCU come with electricity, cable TV, water, and high speed Internet access among others, while others will require you to pay for the said utilities, so be on the lookout for apartments in VCU with all-inclusive packages.
Privacy
One of the main advantages that off-campus freshmen housing at VCU offers is privacy. This can mean a spot in the Dean's List or flunking your exams. With apartments, you can pick the level of privacy you're comfortable with; get a roommate/s or simply choose a one-bedroom apartment. When you live in your own apartment, you won't have to worry about accidentally breaking every little rule the dorm requires you to follow.
Majority of VCU dormitories only permit a certain number of guests daily and only at specific times, while some go as far as only allowing people of the same sex to visit in the dorms. Likewise, all, and by all, we mean ALL VCU freshmen dorms appoint an RA or Residential Adviser and a hall director to keep watch on all dorm residents and report to the University whenever necessary. If you want to feel like you didn't leave home, then by all means, live in a dorm since the RA will be watching your every move like a hawk.
Furthermore, if you don't want to follow strict (and oftentimes ridiculous) rules and regulations imposed by the dorm, such as curfews, you'll be better off living in an apartment. In apartments, you will only find maintenance crews and 24-hour apartment managers to help you with stuff you may require, but not hall directors or residential advisers to watch every little move you make.
In addition, you will be subjected to frequent and usually, surprise inspections of your room. While this is for the good of everyone in the dorm and to ensure overall safety and living standards, this can be annoying, especially if you are in the 'zone' studying for an important exam, or getting that much needed rest. In an apartment complex, apartment managers, campus police, and housing officials may drop by once in a blue moon, but rest assured that these visits are for a specific and important purpose.
In general, the rules and regulations dorms stringently enforce will greatly limit your privacy and independence that you should feel after leaving home to start embarking on your ultimate college experience. With an off-campus apartment, you get your privacy, your sense of responsibility, and your fun however and whenever, just as long as you remember to respect the very reasonable rules of the apartment and your neighbors around you.
Space and Appliances
Space is likewise a big factor when deciding on a freshmen housing at VCU. It has been said time and time again that when you live in a dorm, you'll know how it feels to live in can of sardines—yes, some dorms can be that small. With apartments however, you get to pick how much space you need, and at a reasonable price you can certainly afford.
Some even come with balconies, which can be very handy if you want to go 'outside' to take a breather, but not outside of the apartment per se. Also, when you live in an apartment, you get the pleasure of having your very own bathroom. There are even apartments that come with bathrooms for every single room; great for those who don't like sharing their bathrooms.
Other important factors in relation to space requirements when looking at freshmen housing at VCU are furniture and appliances. With dorms, you will find that they only provide certain appliances and you can only use these when you comply with the specific rules and regulations pertaining to each every appliance. Likewise, furniture is a major issue.
In dorm rooms, you cannot just put up stuff when you feel like it. You have to have permission from the University and to get permission; your request should be in compliance with the dorm rules and regulations.
Location
When looking for an off-campus freshmen housing at VCU, the location of the apartment complex is likewise of the utmost importance. You want to find an apartment that is as close to the VCU area as much as possible, but is also close to important establishments and businesses. Preferably, you should find one within walking distance to VCU so you won't have to trouble yourself with traffic and being late to your classes.
In addition, a great location would be one that is close to stores, restaurants or cafes, the campus police, and the fire department in case of emergencies.
General Safety and Maintenance
Of course, when choosing the most ideal freshmen housing at VCU, you should check for overall safety and maintenance of your living space. In topnotch apartments, they have very secure parking spaces, with some even having garage remote for utmost security. On the other hand, in dorms, good luck finding a parking space for your car since secure parking areas is very hard to come by.
Additionally, great apartments also employ high-tech camera security systems to make sure that you and your possessions are always safe. They also come with dead bolts, fire alarms, sprinkler systems, and security cameras you can see right on your TV. Proper and regular maintenance is also very valuable to have when you live in your own apartment. Preferably, your apartment should have daily janitorial services, on-call maintenance crews, and a 24-hour manager that can be easily reached with your mobile phone.
Overall, when you live in an off-campus freshmen housing at VCU, you make your college experience unforgettable without having to worry about various expenses, severe rules and regulations, your privacy, and safety.