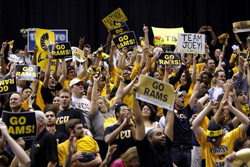 Off-campus students at VCU refer to those students who are not part of the university controlled housing. Because the university wants to extend its help to students regardless of their living preferences VCU offers Off-Campus Student Services. The Off-Campus Student Services of VCU is committed in promoting and celebrating living in the city or within the neighborhood that intersects with the VCU campus. VCU aims to harmonize the living condition of students both inside and outside the university with its services.
Regardless of your choice when it comes to off-campus living, all you need to know is how you can make the most of your experience while also getting updated with the latest of happenings. You have a lot of off-campus services options along with other choices in terms of living college, participating in events and exploring the city.
Off-Campus Housing Search and Assistance
Many of the students at VCU who live off-campus do so because of personal choice. They have found that the surrounding area is also good and conducive for both learning and experiencing college life. The housing arrangements outside VCU make way for a range of lifestyles accommodating just about every type of character.
You have the option to live just right across the street and you can also get roommates according to your preferences. You are also well assured that housing arrangements that you can find through the off-campus housing search and assistance are safe including the way to the campus.
Alternative Transportation
VCU's Off-Campus Student Services provide a lot of insights and helpful information for off-campus students when it comes to getting to and from off-campus housing to the campus. That is, the recommended routes and transportation offer less stressful way for students to get by. You may even be able to ride bike to school because there are bike routes available. Likewise, you can also choose to ride the bus, drive, use your scooter or share rides. Depending on your preferred transportation arrangements, there will definitely a preferable option for you.
If you are opting for the ridesharing then it is a good thing to choose Zimride. The Zimride refers to a new program offered to the VCU community. People can share rides through their EID access membership. For details on such, students should contact the Off-Campus Student Services.
Programming
VCU's Off-Campus Student Services provide a number of educational programs helping students learn how to live right and cope up with off-campus residential setup. Through these program you will be able to learn different methods in securing your house, being comfortable in your living quarters while also dealing and coping with the change in environment and your new setting. The student services office conducts programs like My Big Green Neighborhood Tour and Moving On Moving Out. You can also learn great tips if you are opting for a bike ride to and from the campus.
These programs will provide you with comprehensive information about how you can get acquainted with different alternative transportations to and from campus. You can also avail programs from the co-sponsors of VCU. There's Commuter CoffeeBRAKE program offered during Spring as well as Fall semesters. Students with off-campus living settings can find out more through the co-sponsors and with a nice cup of coffee.
Facilities
Off-campus students also need the same things as resident students. Nonetheless, if you are opting for an off-campus residence then you shouldn't need to worry because the same services are provided just like how they are readily accessible to students living inside the campus. The facilities at VCU offer a number of conveniences that can help off-campus students feel at home and comfortable inside the campus.
The VCU Student Commons area provides lockers that are appropriate for daily use and regardless of the semester. The Commons and the Hunton Student Center also have microwaves where students can heat their food. Access is very convenient for both areas. The Larrick Student Center, on the other hand, not only houses the Recreational Sports aspect of the VCU campus but it provides "reservable" meeting rooms as well. There are also several restaurants that students can access to eat. Food selection is very diverse catering to everyone's tastes.
Neighborhood
There are many areas and attractions around VCU which also serves as a good way to explore your interests and get to know the city. From museums to galleries and other dining venues, you can enjoy going around and experiencing things. Off-campus living should not be a very hard thing to do or an immense experience to overcome. Plus, it is not entirely different from living on campus because the same amenities and conveniences are offered.
If you are looking for the right accommodations off campus then perhaps it is best to check out Pine Court Apartments, the premier location for VCU off campus living. The Pine Court buildings have been around for quite some time already offering students comfortable and convenient living units. As for roommates and furnishings, VCU provides search assistance help giving you the necessary resources to get furniture within your budget and roommates that fit well with your personality and preferences. The office of Off-Campus Student Services is always ready to assist VCU students in settling with their preferred off-campus living accommodations.
Participating in the off-campus programs is one good way that you can efficiently manage your off-campus life with your on campus needs and activities.